TikTok tries to take down widely shared suicide clip
Video-sharing and entertainment site, TikTok is struggling to take down clips showing a man killing himself.
The footage, which has been circulating on the platform for days, originated on Facebook and has also been shared on Twitter and Instagram, and other social media platforms.
TikTok is popular with young people – and many have reported coming across the video and being traumatised by the content.
The app said it would ban accounts repeatedly uploading clips.
'Warned others'
"Our systems have been automatically detecting and flagging these clips for violating our policies against content that displays, praises, glorifies, or promotes suicide," a representative said.
"We appreciate our community members who've reported content and warned others against watching, engaging or sharing such videos on any platform, out of respect for the person and their family."
Facebook told BBC News: "We removed the original video from Facebook last month, on the day it was streamed, and have used automation technology to remove copies and uploads since that time.
"Our thoughts remain with Ronnie's family and friends during this difficult time."
Brenda, a mother, also expressed her frustrations with the circulating data: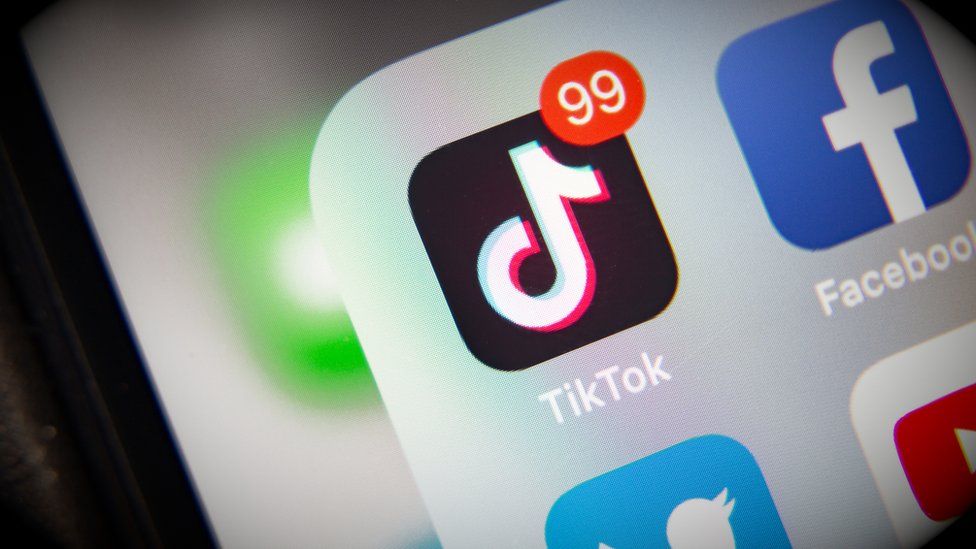 On Tuesday, Brenda's 14-year-old daughter came running down the stairs. She was covering her mouth, crying and saying she was going to be sick.
"She was in such a state, shaking like a leaf and properly sobbing," Brenda, who lives near Edinburgh, told the BBC.
"I have never seen her that distressed. It was horrific and took ages to get the words out of her."
Brenda explained that her daughter had seen the suicide video after it appeared within the recommended clips of TikTok's For You section.
"She was scrolling through songs and funny videos when a bearded man in a white shirt appears behind a desk," the mother recalled, saying shortly after he was seen to kill himself.
"I have heard about trolling and nasty things but this tops it all. I phoned the police but they reminded me that it is not their job to police the internet.
"My daughter was in a state of shock, still is in a state of shock and this could stay with her for months."
Since the incident, she added, her daughter had slept with the light on and kept reliving the images she had seen. She added that her daughter felt scared to leave the house and was missing a day of school as a result.