Lewis Hamilton equals Michael Schumacher's record of 91 race wins at Eifel F1 GP
Mercedes' Lewis Hamilton sealed his place in the history of Formula One with his victory at the Eifel Grand Prix, but equalling Michael Schumacher's record of 91 wins meant so much more than cold statistics. The Brit has always worn his heart on his sleeve, and at the Nürburgring the numbers paled beside the significance of the moment. The win was as ruthless and clinical as any he has scored but this achievement was a collective and all too human effort as the world champion made clear.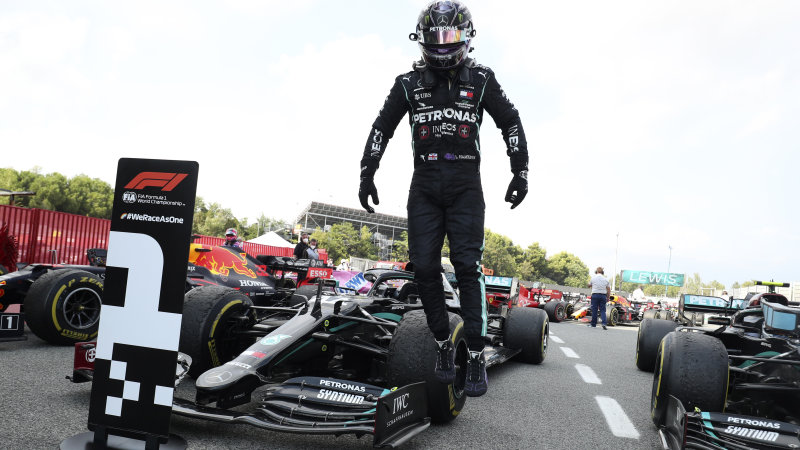 Lewis took his first win in 2007 in Canada and in 2008, the year Hamilton won his first title, Schumacher acknowledged that he might be the one to surpass his tally. "Records are there to be broken," he said at the time, yet the numbers looked impossibly distant. Unfeasible as it must have seemed to the young Hamilton just beginning his career, he has pursued success tireslessly. Moreover in doing so, having honed his skill across his 14 seasons in F1 and reaching this remarkable peak, he has developed into one of the true great drivers, if not the greatest.