NFL experts predict: Wild-card weekend upsets, QBs under pressure and Cam's 2021 landing spot
It's the wildest wild-card weekend ever, with six games on the schedule as the NFL begins its postseason march to Super Bowl LV on Feb. 7 in Tampa.
Unfortunately, COVID-19 will continue to be a major factor, just as it has all season. This year has been almost as much about negotiating the pandemic as it has been playing good football.
It appears as though the Cleveland Browns will be without coach Kevin Stefanski and other members of his coaching staff for their game against their AFC North rivals, the Pittsburgh Steelers, after positive coronavirus tests. Browns special-teams coach Mike Priefer will serve in Stefanski's stead.
We asked our experts not only to make their weekly upset picks but about which QB is under the gun this weekend, where Cam Newton will play in 2021, and what the Dolphins will do with the No. 3 overall pick in the 2021 NFL draft.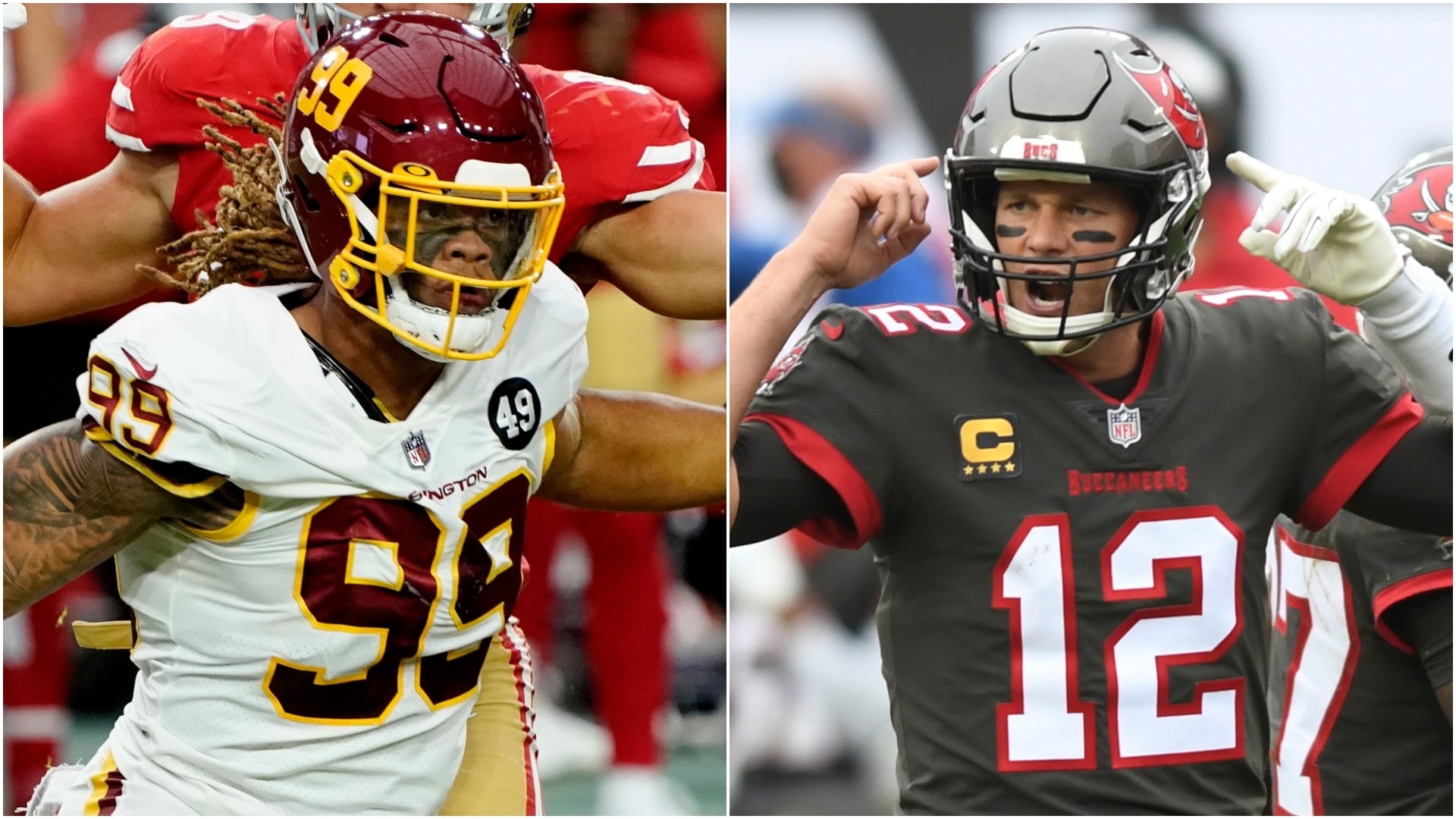 There are six wild-card games for the first time. Which team is your pick to pull off an upset?
Mike Clay, fantasy writer: Titans (+3) over Ravens. Almost exactly one year ago, the 9-7 Titans went into Baltimore for the divisional round of the playoffs and easily handled the 14-2 Ravens, winning 28-12. Earlier this season, Tennessee again traveled to Baltimore and beat the Ravens 30-24. This weekend, a Titans team that ranked second in the NFL in offensive touchdowns is a home underdog against those very same Ravens. Baltimore leads the NFL in scoring differential and is peaking at the right time, but no one should be surprised if the Titans get the job done for a third straight time.
Jeremy Fowler, national NFL writer: Rams (+4) over Seahawks. Sure, Russell Wilson is 5-0 in postseason home games, but this is the COVID-19 season. Home-field advantage is marginalized. The Rams should be able to keep this game low scoring like they did in the regular season, when they held Seattle to 36 total points in two games. Rams QB John Wolford will do just enough to update his LinkedIn profile with a playoff win.
Dan Graziano, national NFL writer: Washington (+8) over Buccaneers. I really wanted to go Browns over Steelers, but I'm worried Cleveland is too banged up on defense. Washington is incredible on defense and can create the kind of pressure on Tom Brady that could give him and Tampa Bay's offense trouble. Five years ago, a 7-8-1 Carolina Panthers team coached by Ron Rivera beat an 11-5 Arizona Cardinals team coached by Bruce Arians in the first round of the playoffs. I'm just sayin'.
Mina Kimes, NFL analyst: Titans (+3) over Ravens. If Browns coach Kevin Stefanski and left guard Joel Bitonio were available this weekend, I'd pick Cleveland, but I think their absences will be too challenging to overcome. The Titans' defense is the worst in the playoffs, but I think their offense is feisty enough to knock the Ravens — who have faced an easy slate as of late — off their game.
Kevin Seifert, national NFL writer: Browns (+6) over Steelers. I'll probably kick myself for picking a franchise to win its first playoff game in 26 years during its first playoff appearance in 18 years, but I dunno. The Steelers haven't looked right for more than a month and the Browns have been through the ringer over that period.
Seth Walder, sports analytics writer: Browns (+6) over Steelers. A couple of matchup factors have me leaning this way. Pittsburgh's pass rush is scary, but Cleveland is well-equipped to counter it with its excellent pass-blocking tackles, plus a fairly high rate of play-action and designed rollouts. On the flip side: While Cleveland is hardly a dominant defense, it does run a high rate of zone coverage, which Ben Roethlisberger has particularly struggled with this season.
Field Yates, NFL analyst: Titans (+3) over Ravens. The Titans are one of two home underdogs, but it was no surprise to see the Buccaneers favored given Tom Brady and his NFC East opponent. While home-field advantage has been mitigated this season, I'm still optimistic that Tennessee can repeat what it did a year ago in defeating the Ravens again on the back (or legs, I suppose) of Derrick Henry. Running back is a position where teams have been able to find reasonable replacement options when needed … but Derrick Henry is irreplaceable.
Which quarterback is under the most pressure this weekend?
Clay: Mitchell Trubisky, Bears. Most of the quarterbacks playing this week won't have trouble finding a starting gig in 2021, but Trubisky is certainly an exception. The former No. 2 overall pick is an impending free agent and is in the midst of an up-and-down season in which he was benched for a long stretch, but also one in which he showed well (albeit against a super-light slate of defenses) down the stretch. His performance against New Orleans this weekend could determine how Chicago approaches his future with the team.
Fowler: Josh Allen, Bills. Lamar Jackson is an obvious choice after back-to-back playoff duds, but Allen, Jackson's draft mate from 2018, had some ugly moments in last year's playoff loss to Houston. Allen followed Jackson's MVP campaign with a monster season of his own, so let's hold him to the same standards. Allen is out to prove he won't crumble in a big moment.
Graziano: Lamar Jackson, Ravens. If he plays another poor playoff game and loses, this is all we're going to hear about him for the next year. It's unfair. He has proved too much for us to just discount him because of two (or three) bad games. But that's the way it goes, and Jackson needs to deliver this weekend to start answering the biggest question people still have about him.
Kimes: Tampa Bay vs. Washington is the lowest-scoring affair of the weekend. Sure, Tom Brady has been steamrolling opponents for a month now, but he has barely been bothered by opposing defenses. When Washington's ferocious pass rush pressures quarterbacks, it holds them to the lowest yards per attempt of any team in the NFL.
I'm not sure they can pull off the upset, but I think the Buccaneers' offense struggles in this one.
SOURCE: ESPN