Shades of pre-Mercedes Hamilton in Max
 Max Verstappen is without doubt a current and future star of Formula 1, but his career and mentality is at the stage of a pre-Mercedes Lewis Hamilton.
A sensational drive from P6 to victory at the Turkish Grand Prix meant Hamilton matched the ultimate target of Formula 1 records. Now tied with the legendary Michael Schumacher on seven World Championships, all signs point towards Hamilton setting the outright record for himself in 2021 with an eighth title.
Sure, Mercedes' dominance has been a vital platform for Hamilton to win six titles in the past seven years. Never before has a team dominated Formula 1 like the Silver Arrows, with the German manufacturer now on a streak of seven Drivers' and Constructors' titles in a row.
However, the Turkish Grand Prix told a clear story for both Hamilton and Verstappen and where these two wildly talented drivers are in their careers both physically and mentally.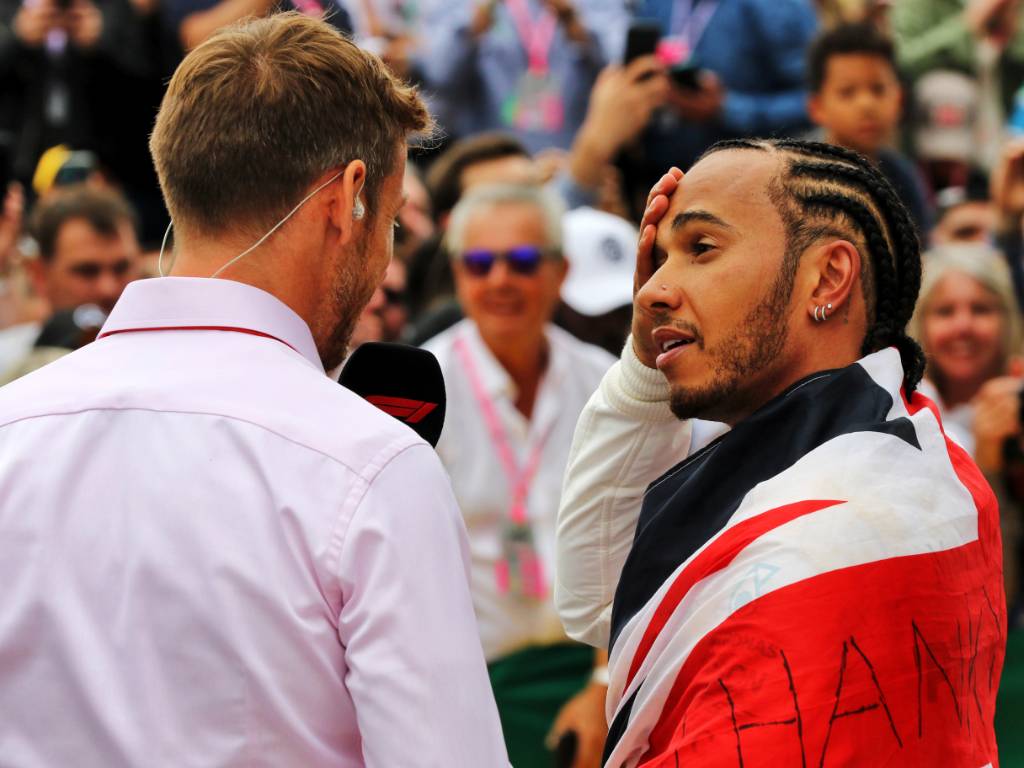 Hamilton's former McLaren team-mate Jenson Button has hammered home his view recently that this isn't the same Hamilton that he knew back in their days with the Woking outfit.
For Hamilton to win the Drivers' Championship in 2008, only his second season in the sport, was a massive achievement.
But Button pointed out that when he arrived in 2010, around the time when McLaren had started to slip away slightly from the title fight, Hamilton always displayed raw speed, but his race management needed work.
As Button put it: "Lewis, when I knew him, was lightning quick in qualifying, like Valtteri [Bottas] can be. In the race he was quick, sometimes he could get one over on you, but a lot of the time he would make mistakes or he wouldn't understand how to get from A to B as quick as possible.
"He'd try to do every lap as fast as he could and he'd destroy tyres, over-use fuel, choose the wrong strategy."
But ever since linking up with Mercedes in 2013, Hamilton has transformed himself into a racing machine. Only Nico Rosberg has been able to stop him since the start of the turbo-hybrid era in 2014, Rosberg's year coming in 2016, and the mental strain of that was enough for him to call time on his Formula 1 career.
Yet Hamilton has been down that road and came out on top seven times and still keeps coming back for more.
Bottas, who replaced Rosberg after his retirement, is yet to mount a challenge to Hamilton for the World Championship, and especially in the second half of 2020 Hamilton's race craft has been in a totally different league to Bottas'.
After dominating free practice, Verstappen looked in a league of his own during qualifying as the rain fell, all until when it mattered in Q3 as Racing Point's Lance Stroll pulled a mega lap out of the bag to claim his first pole position.
To his credit, while disappointed, Verstappen was able to move on and looked to make things right in the race. Meanwhile, Mercedes struggled for pace throughout qualifying and Hamilton was left starting from P6.
But it was come race day when the fortunes of the two really reversed.
The start was disappointing for Verstappen as he dropped from P2 to P5, but equally so for Hamilton as later on that opening lap a wide moment for the Briton allowed Verstappen through, allowing him to latch on to the back of P3 runner Sebastian Vettel.
Vettel used all his experience to keep Verstappen at bay until the Ferrari man pitted, unleashing Verstappen to light up the timing screens. Game on!
But as the Dutchman searched for a way past Sergio Perez he binned his RB16 at Turn 11, forcing him to pit and change the ruined tyres. That brought Verstappen back out in P8, a very costly mistake!
He would spin again later in the race while running behind team-mate Alex Albon, ultimately crossing the line P6.
But while all that had been going on, bar a few wide moments in the early stages Hamilton was able to play the long game, stopping only once for inters and overruling his team on a late pit stop to take victory at the Turkish Grand Prix by over 31 seconds.
And right now, that is where Verstappen needs to mature. He has the talent without doubt, he has the star power, but he is yet to be the consistent racing machine that Hamilton has become. Shades of Hamilton pre-Mercedes for sure!
Now let's be clear, Verstappen's race craft is right up there with the best of the sport, but Hamilton's has become another level, and if Verstappen is to take over from Hamilton down the line as the top dog in F1 as many expect, then this is the area where he must step up.
It's one thing for Verstappen to pick off Bottas and finish P2 when there is no pressure or expectation, or even claim a win when Mercedes run into bother, but when a clear sight of victory is there like at Istanbul Park, Verstappen has to become that master tactician, keeping it on the road, making no mistakes and not giving a single inch to his rivals. Eventually, they will break.
That is what Hamilton has learnt to do and what allows him to get the best out of his W11. And while a stronger Red Bull car would without doubt aid Verstappen greatly, only he can develop that racing skill set and mentality to finally knock Hamilton off the top spot.
Still only 23, Verstappen is so close to that elite level, and once he takes that final huge step, we could be in for a very long and successful Verstappen era.
source: PlanetF1