Tyler Perry, opens up about mid-life crisis
Prolific filmmaker Tyler Perry has opened up about going-through a "mid-life crisis".
The 51-year-old comedian has had an eventful couple of years.
He became a billionaire this fall, according to Forbes Magazine, and in 2019, he made the final movie in his Madea franchise.
In a vulnerable social media post, he admitted he was "wondering what the next chapter in my life will look like".
He also announced he had split from his long-time girlfriend, and the mother of his only child, Gelila Bekele.
"Whatever it looks like I'm going to walk with God, be the best father and man I can be, hold my head up high, and try to look my best doing it!! In a world with so much sadness, please try and stay in the good!" he wrote in a post on his personal Instagram and Facebook accounts.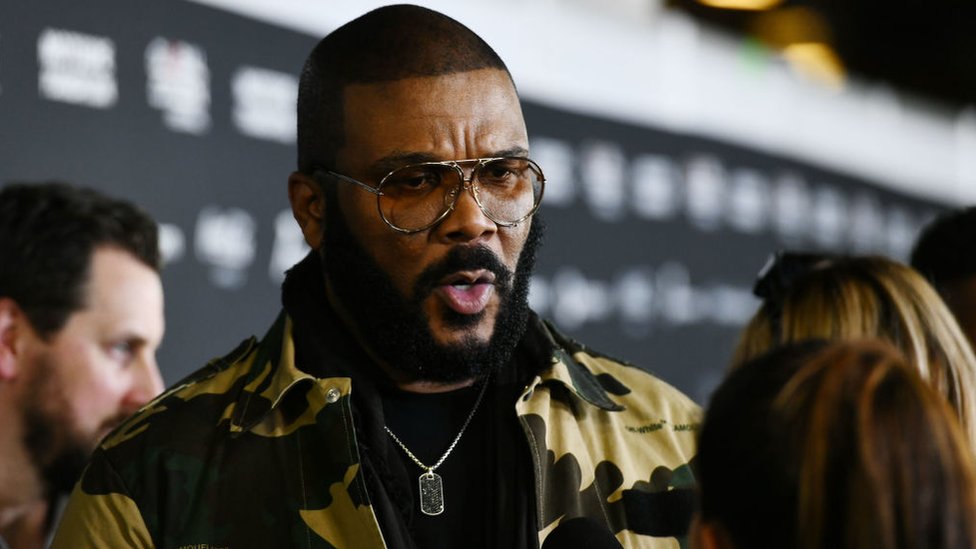 His words sparked an outpouring of support, and plenty of offers for a date.
"Hey, Tyler. This is what 49 and single looks like. My kids are out of the house and in college and I'm living my blessed life. Dm me," one follower replied, along with a photo.
Some were inspired by Mr Perry's post and began to share their own experience of being single, in solidarity.
One user wrote: "This too shall pass, my friend. Cheers to the 50+ crew & Living unapologetically Out Loud! When you've designed your ideal life, the second half of life is so rewarding!"
Another wrote: "You wear your midlife crisis well. You are a man with integrity and character I admire this. Keep being the wonderful man you are."
&

Mr Perry is perhaps most famous for his Madea movies, which he wrote, produced, directed and starred in as the title character, an older woman, with the help of elaborate prosthetics.
His movies and television shows made him a household name, especially among African Americans, and in 2015 he built a 330-acre movie studio outside of Atlanta, Georgia, and has been credited with helping to make the city a filmmaking destination.
source: BBC
You may also like...